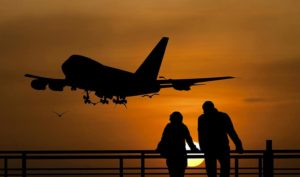 More and more tourists do not book their trip with conventional travel agencies, but make certain bookings themselves and do their own thing for what was not previously booked. Some tourists do this because they expect to save money, others do so to have a program that allows them to stay at their own pace and according to their interests.
Advantages and disadvantages of a group trip
 Advantages
The guide knows the city very well, he avoids the tourists to waste time looking for the sites to visit, he avoids them to stray in the maze of winding alleys of the historic cities, he knows where to buy the tickets and he is not queuing for the purchase of these tickets because he is a priority. The restaurants, are reserved in advance, the menus ordered in advance allowing lunch (or dinner) very quickly. The prices have been negotiated by the receptive who is in charge of the organization of the trip and, at equal quality, the prices are VERY lower than those which could obtain the tourists by reserving and negotiating by themselves
Disadvantages
The tourist groups are often made up of about forty people from different backgrounds and whose interests are not the same so there is a lack of affinity between the different people who make up the group. There are too many people in the group so the guide can give everyone personalized information. The organization is rigid and it is not possible to modulate the program to meet particular desires.
Advantages and disadvantages of an individual trip
Advantages
The biggest advantage is certainly doing what you want, when you want. It's a kind of absolute freedom. A trip that can be described as egocentric where everything we do is intended to please us;
Pushing one's limits, getting to know oneself better, gaining self-confidence
Meet many more people, as many other travelers as locals. Last autumn in Barcelona, ​​I did not spend a single day alone!
In high season, being alone also means one place to book (train, hostels, tickets, etc.), so it's easier to find!
Disadvantages
Costs: It's often cheaper when you're two, whether to share a meal or for accommodation.
Safety: who are you trusting when you want to swim? Who accompanies us when we come back late?
The full weight of our logistics decisions lies on our shoulders. It's the fun of someone who decides for us!
No one to take pictures of us (or ever anyone on our pictures!)
The thing I find most difficult (this is relative, so I thought it IS difficult I would not be traveling alone) is having no one with whom to share the discoveries that we see and the adventures that we live.
Still looking for more information please make sure you read advantages and disadvantages of group vs. solo travel which is a very thorough analysis.
Advantages and disadvantages of traveling in groups and individuals.